Acrilic on Canvas

Carcaixent, 2007

"Acrylic on canvas/sculptures of a clown sculptor" is a group of sculptures made from the disintegration of the canvas that, in this case, it is used as a medium for sculpture, rather than painting support. An infinite game that started in the late 50s with Quanta of Lucio Fontana with "an art for the Space Age".
Black painting with black feathers
Carcaixent, 2007
Acrylic on canvas
170 x 170 cm
Pink painting with pink feathers
Carcaixent, 2008
Acrylic on canvas
80 x 100 cm
Yokes
Cotton string and acrylic paint.variable sizes.
Paint sieve
2006
Carcaixent
Acrylic on canvas
21 x 21 x 21 cm.
© Anna Talens
Canvas net
2007
Carcaixent
Acrylic on canvas
© Anna Talens
Escultura en la cuerda floja
2007
Carcaixent
Acrylic on canvas
33cm diameter.
Private collection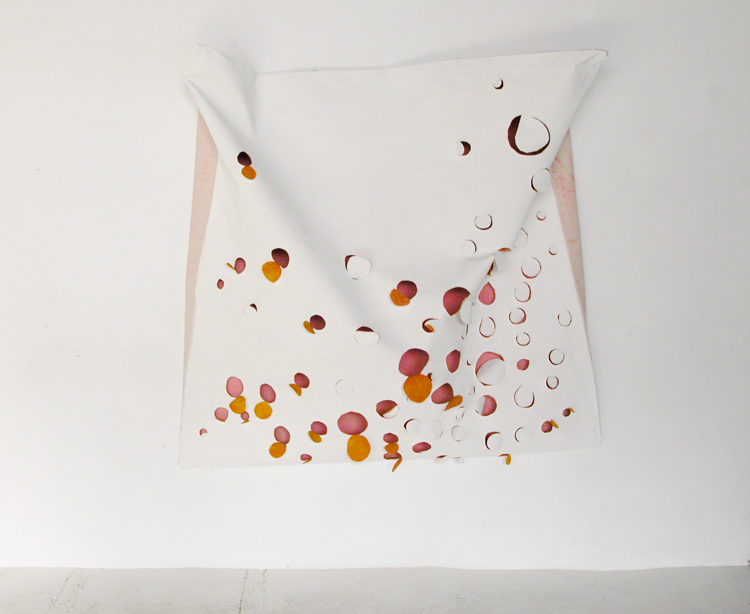 Painting with holes
2006
Carcaixent (ES)
Acrylic on canvas
143 x 140 x 20 cm.
© Anna Talens
Cropped canvas strip
2007
Carcaixent (ES)
Acrylic on canvas
15 x 210 cm.
© Anna Talens
Collection of pieces in the studio
Acrylic on canvas series
Carcaixent, 2007
Bridge negative in red and green
2007
Carcaixent (ES)
Acrylic on canvas
Private collection
Bridge in red and green
2007
Carcaixent (ES)
Acrylic on canvas
Private collection