Heavyweights
Berlin, 2016
This series demonstrates the strength that lies behind the pleasant process of dialogue with the materials, inviting the viewer to contemplate this physical and spiritual levitation.
Reconstruction of a mountain
Quartz, crystal and copper.
Berlín, 2016
70 x 40 x 30 cm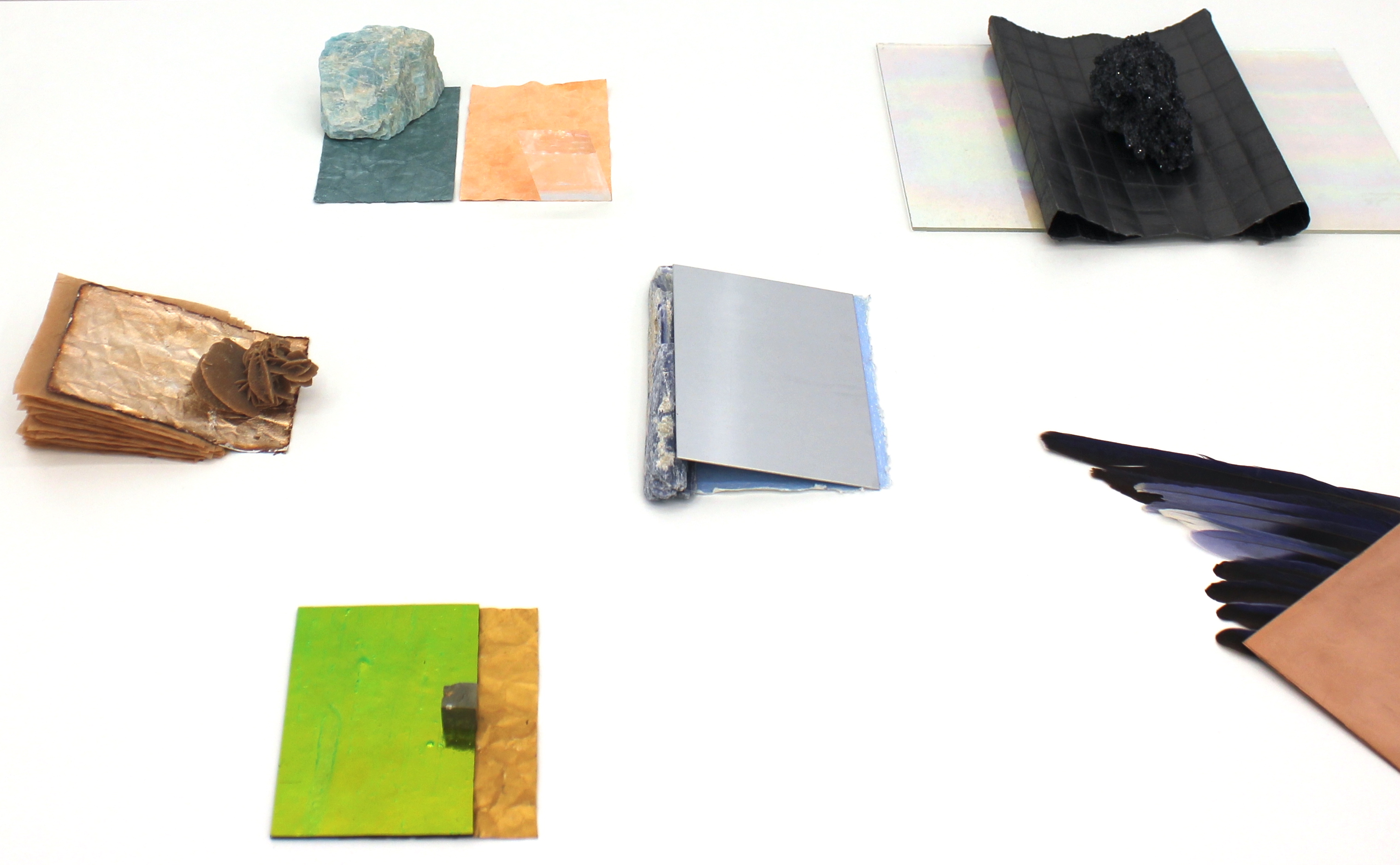 The sculptures have been realized through 5 ways of basic and primitive manipulation: tension, repetition, accumulation, folding, and balance. The main materials used in the exhibition are copper, paper, glass, feathers, and other found objects. All of them have been chosen for their physical properties, for their weight, lightness, or resistance, besides their poetic potential. Furthermore, the presence of color and a certain metallic gloss stands out, giving the works a melancholic beauty.
Cristal, espejo y lápiz sobre papel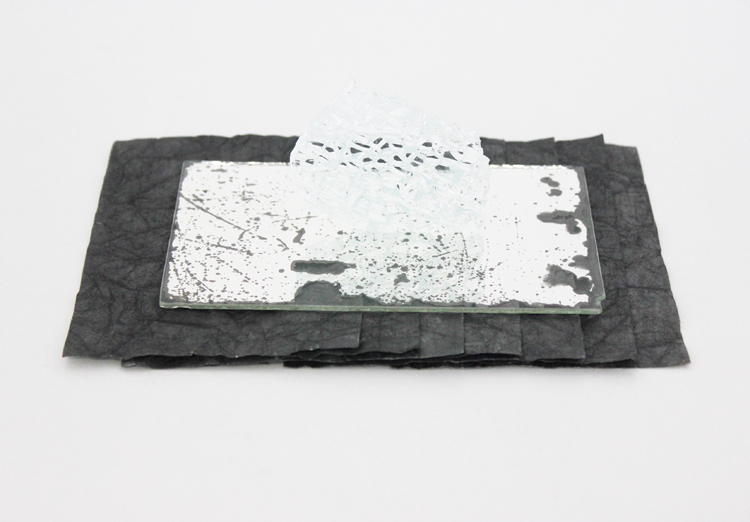 Cristal, latón, seda y oro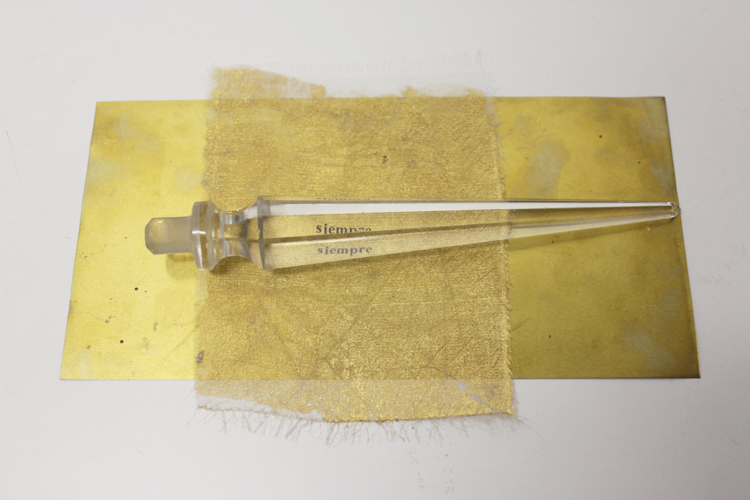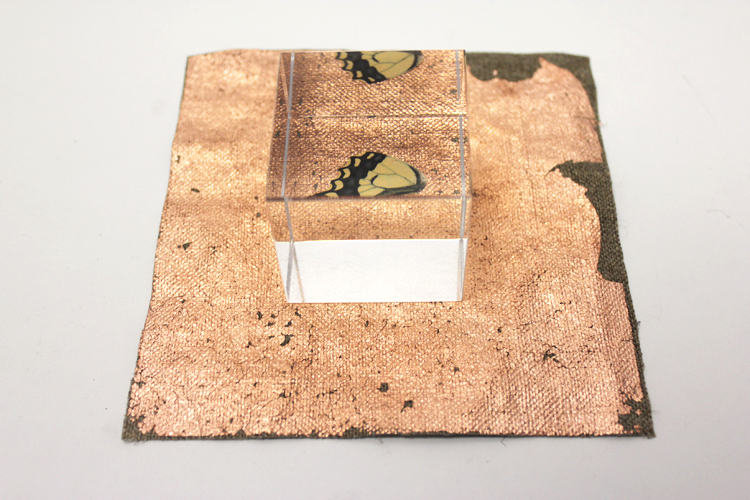 Cristal, lino, cobre y ala de mariposa