My inner garden
Carcaixent, 2010

Paper, silk, copper, iron, glass, wood, and cotton
550 x 200 x 100 cm
Installation at Centro del Carmen Valencia.
© Anna Talens


This is an installation with objects from different sources. Its direct references are the interior gardens painted inside some houses in Rome, in the still lifes from Baroque, and the Japanese screens and cabinets of wonders, also known as "Wunderkammer". Through the objects, I created a scene devoid of characters that contains a hidden message. about a violent fight between a man and a woman.
Part I.- The man
Part III.- The woman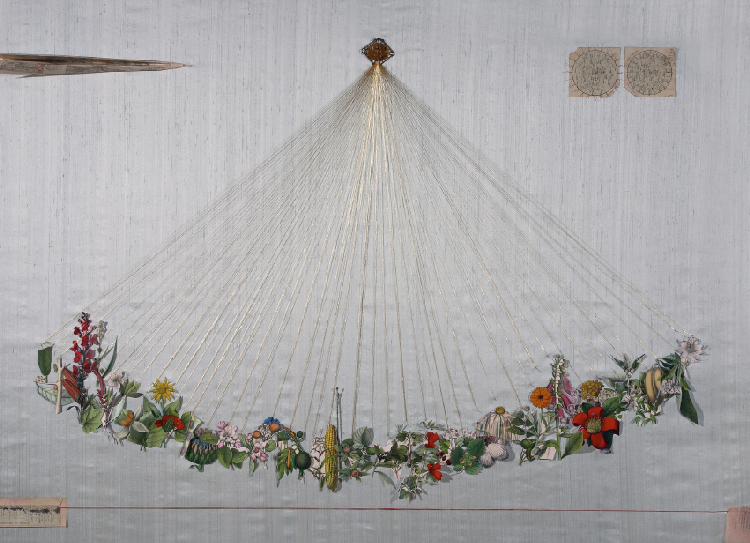 Part II.- Her Harmony



All these objects hold the memory of a way of arranging things on the wall. Objects brought from all over the world, from the Flohmarkt at Arkona Platz in Berlin, from the collection during the trip to Australia in 2000, fragments of much earlier works of art, finds from the cupboards of the studio at Amalia Bosarte, or valuable objects, kept for years in forgotten drawers, are now the protagonists of this scenography. Cloth of tears. Butterflies in the stomach. Objects that refer to their Wunderkammer provenance. Life is a journey from which you collect objects to remember moments or situations. The beauty of the everyday, the beauty of the objects you hold in your hands everyday, and all this on a silk canvas.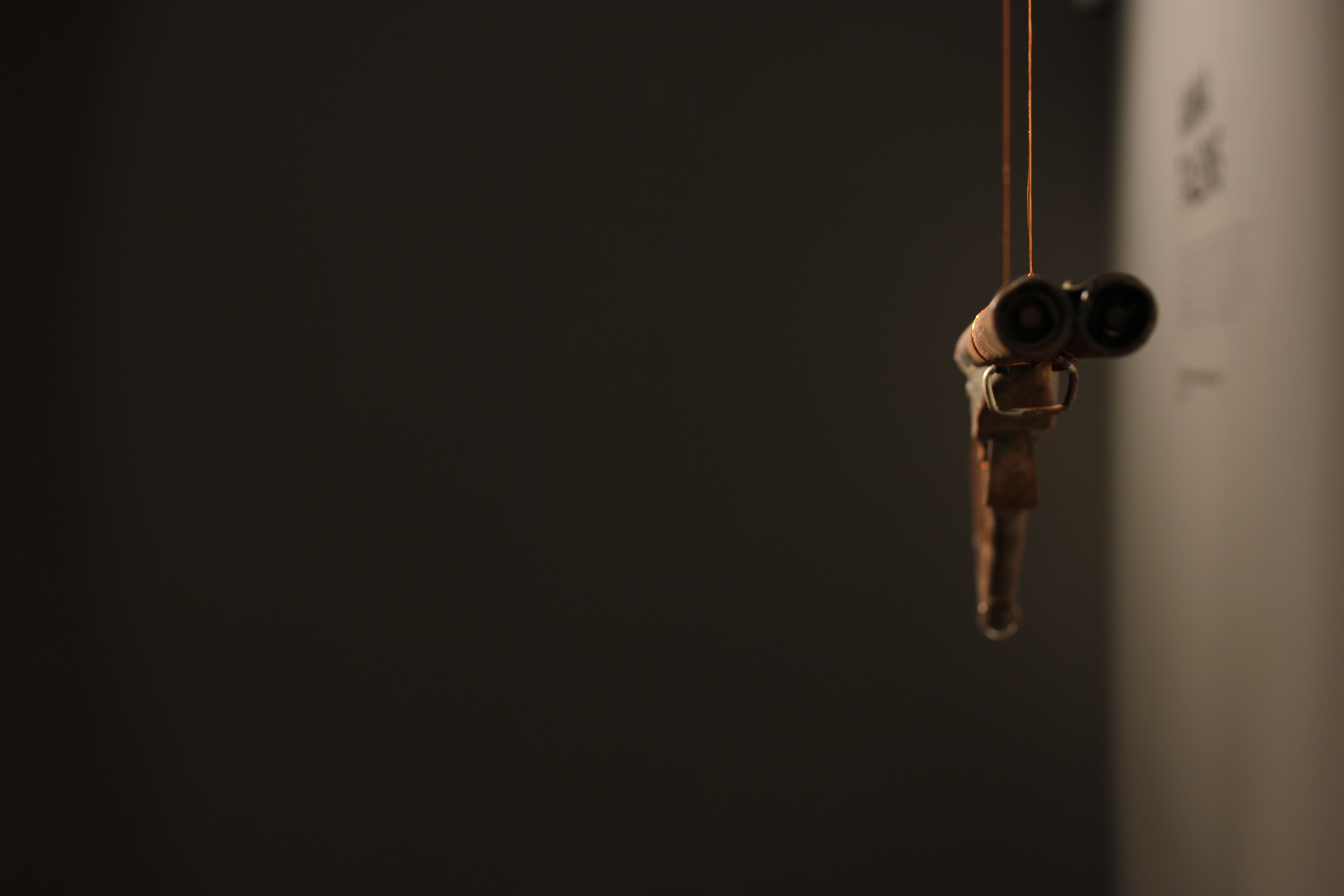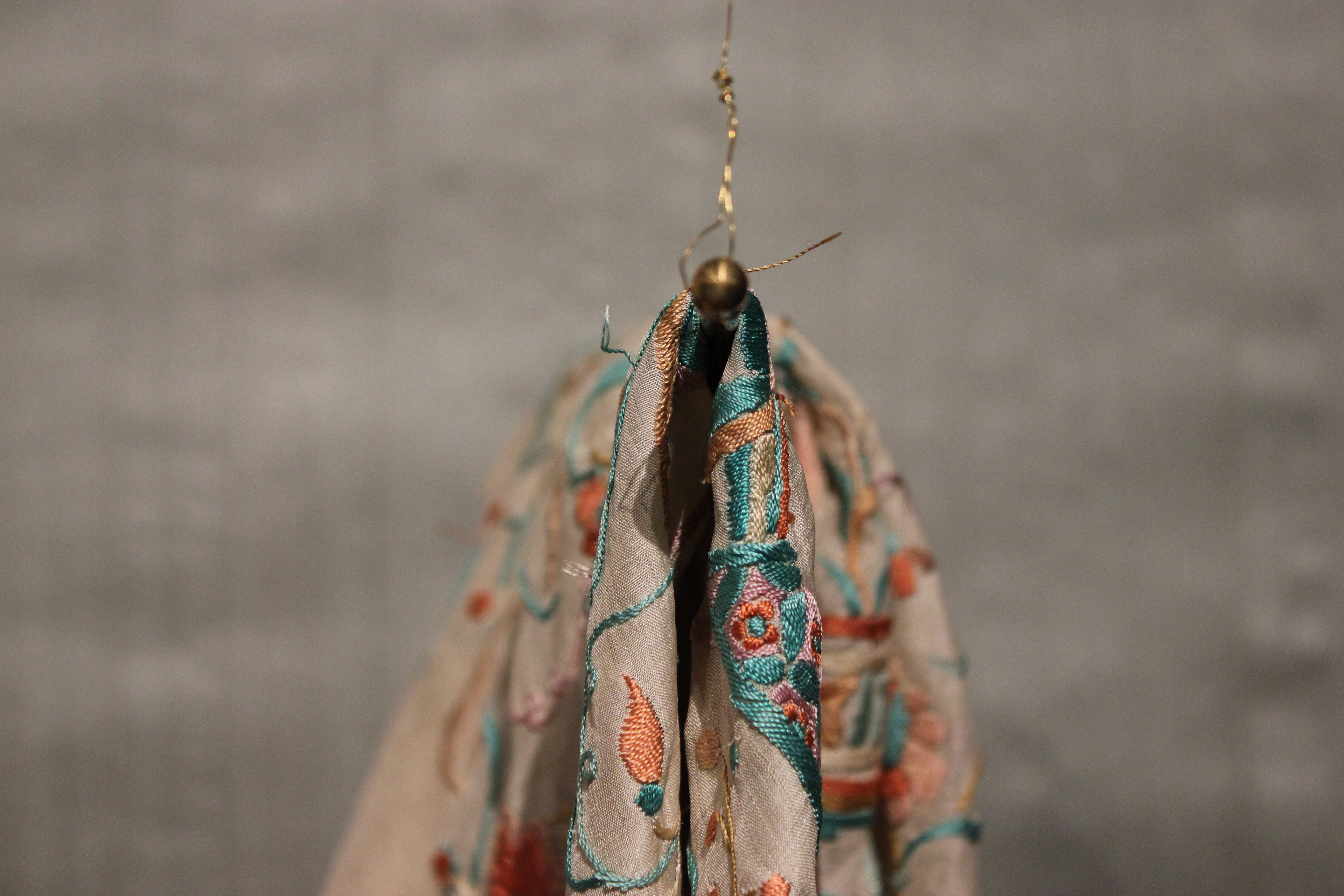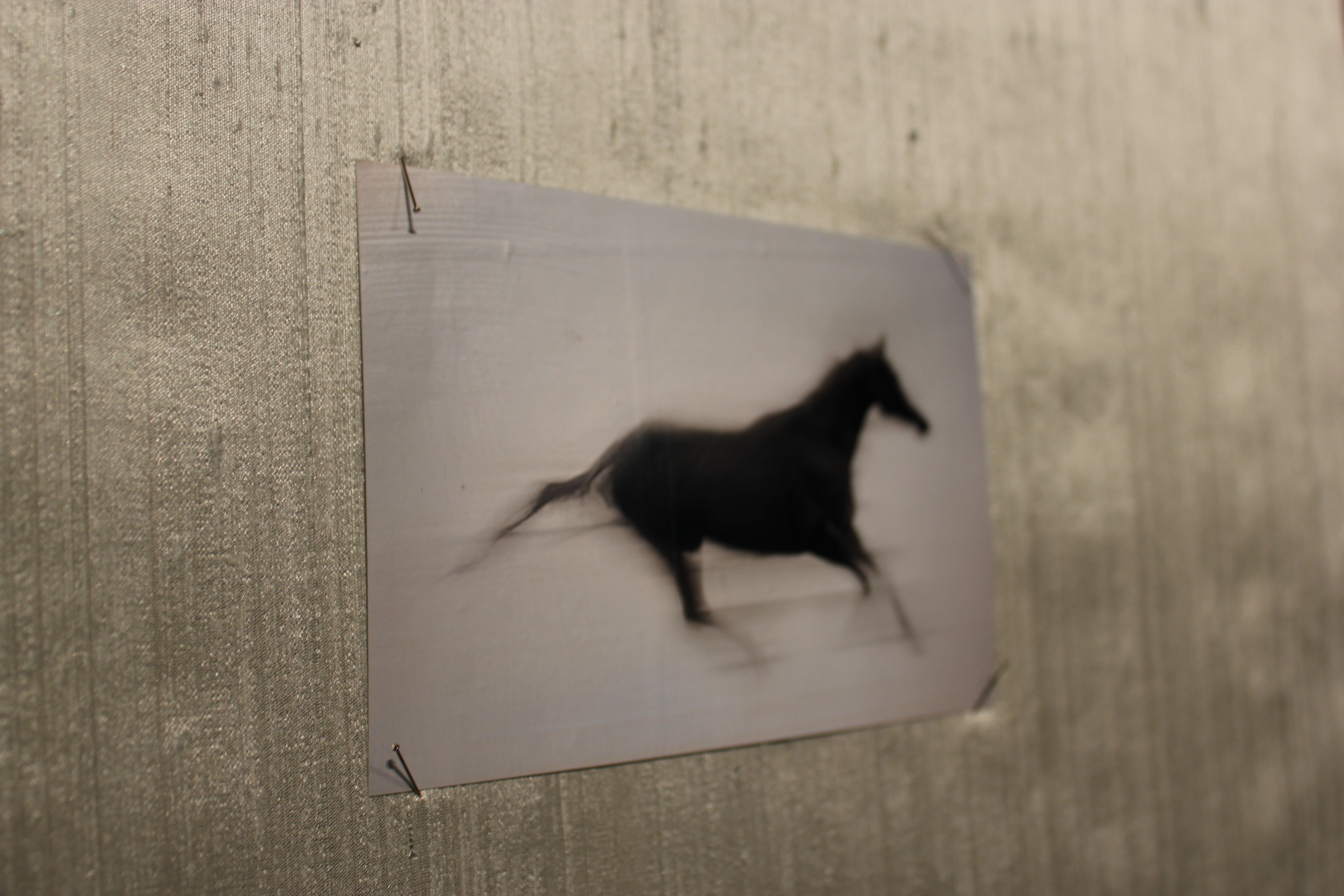 Rusty iron saw + glass moon + three bird feathers from a 1999 piece + postcard with a picture of the Bodensee bought in Weimar + toy shotgun from my oncle + horizon branches collected after a storm in the Tier Garten + photo of a fragment of a street poster with a horse + unknown snake skin + wing with different bird feathers + world mountain saw + plane to go around the world + metal plate with an idyllic scene + gold threads of three types + old drawings of flowers bought in Arkona Platz + old drawings of the northern and southern hemispheres +letter for myself + 10-mark note + old Spanish stamp + pahandkerchief with silver tears + copper spikes made in my house in Wolliner Strasse + glass bell with messages for the wind + fragile butterflies bought at the flea market + image of a cloister eaten by some insect + silk manila shawl from my grandmother + stuffed seahorse + shuttlecock placed vertically + borrowed venus shell + horsetail made of copper threads + dome of gold stars over a blue silk sky + madrerepore + crab, coral, compass and = my inner garden.