Arara
Berlin (DE)
Feathers and copper
2014
Objets trouvés
2001-2023
A miscellaneous series of small objects, of natural or human origin, which I manipulate and recover to give them a new meaning.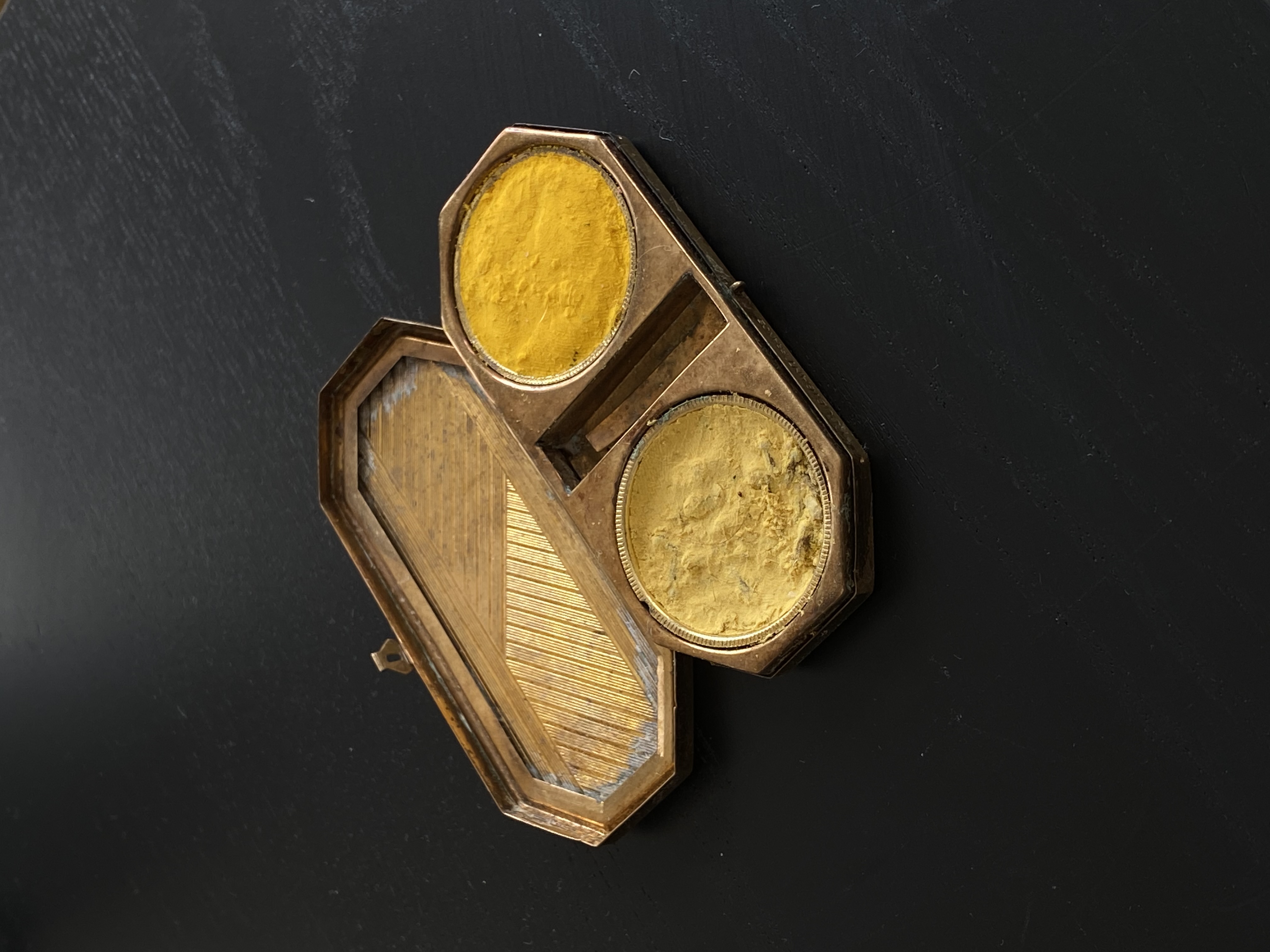 Two kinds of yellow.
Antique powder box and chestnut and sunflower pollen
Berlin (DE)
2022-23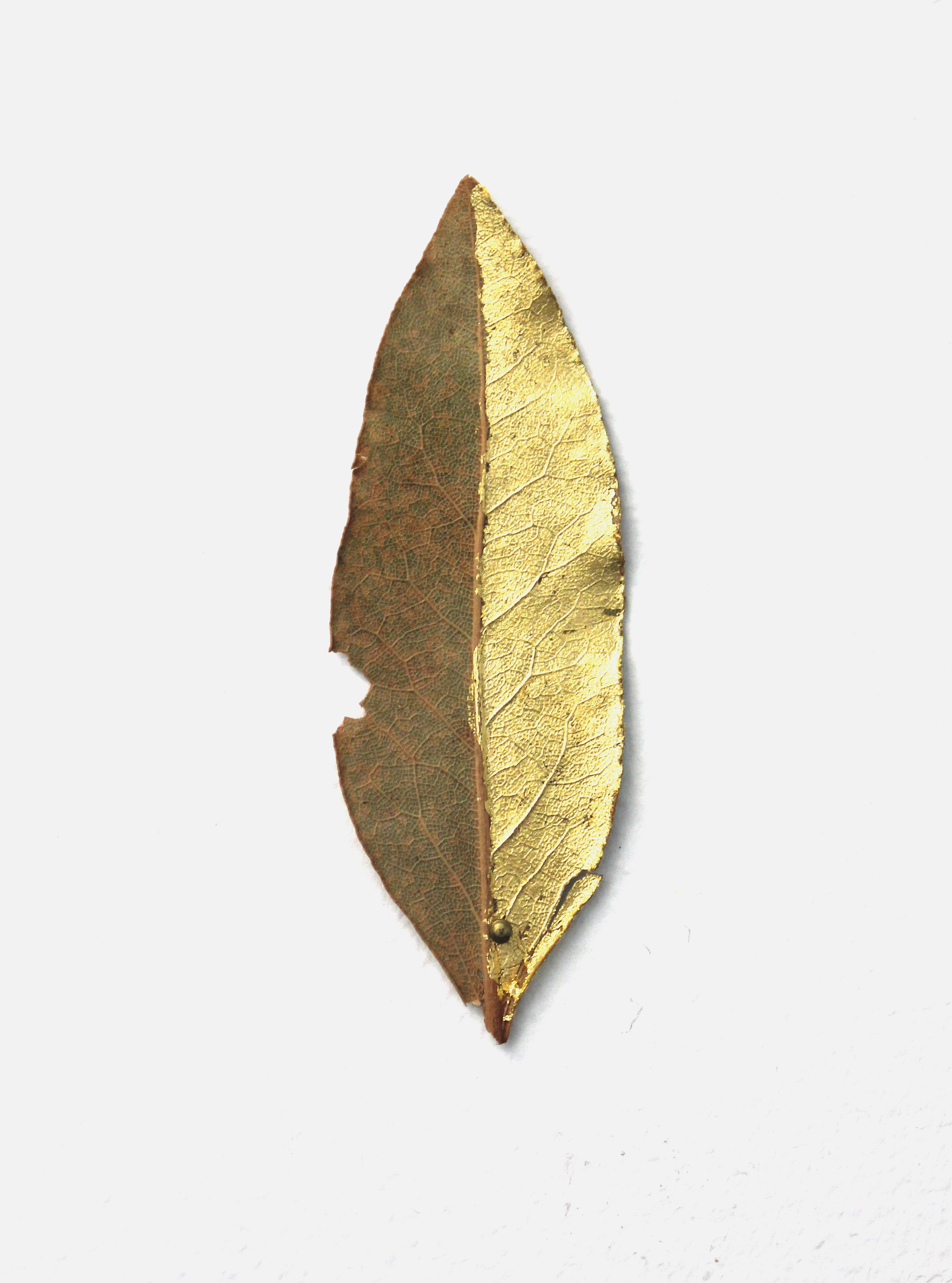 Apollo and Daphne
Berlin, 2018
Laurel and 24K gold
8x2,5cm
Reconstructing birds
Berlin, 2017
Collected bird feathers and copper wire.
20x14x1cm
Cristales rotos
Carcaixent 2011
Seda y cristal
6x55x24 cm.
Private Collection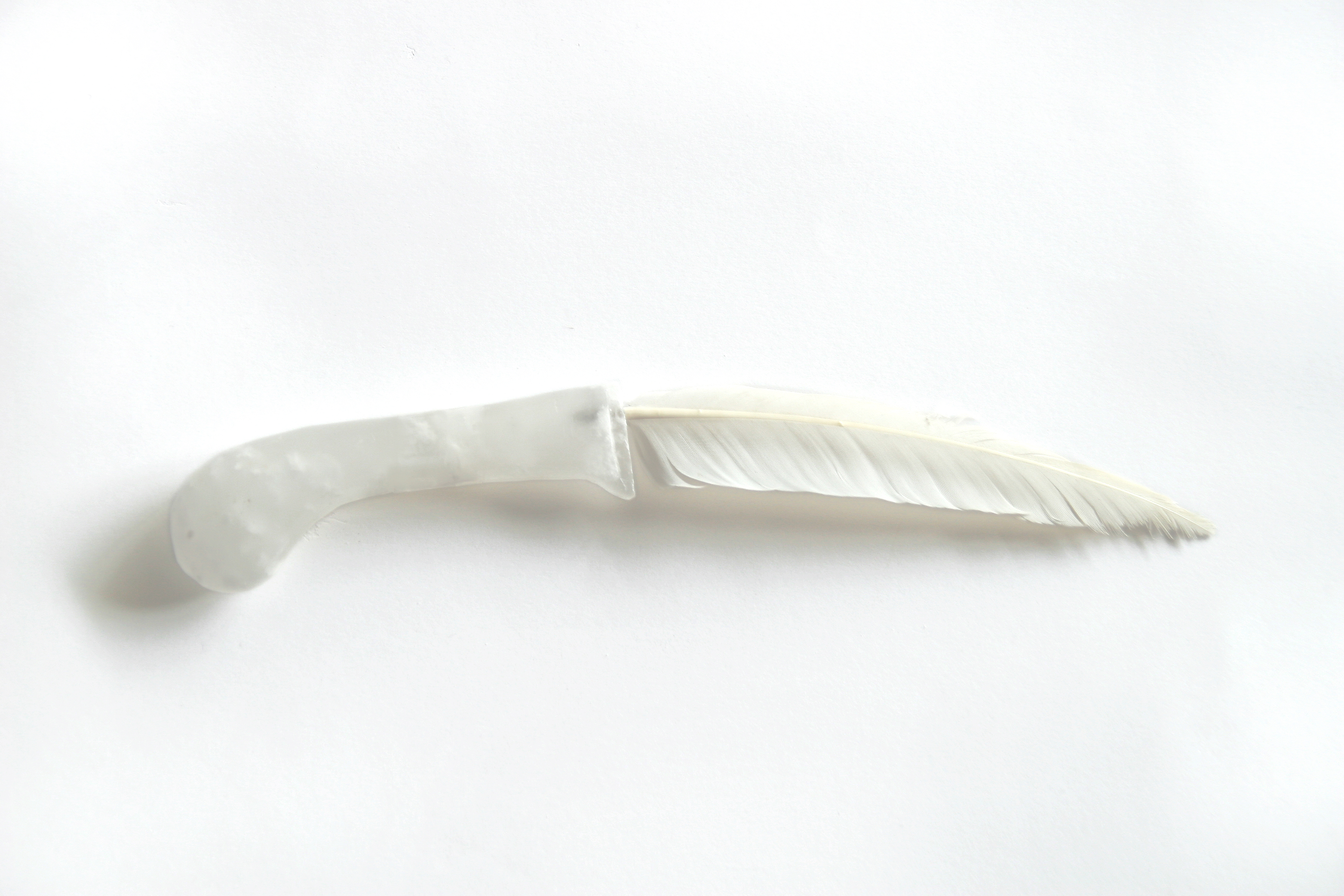 For Icaro
Carcaixent, 2002
Pigeon feather and paraffin
Messages for the wind.
Carcaixent, 2000
Seads, paper, cotton thread, and ink.
Variable dimensions.
Scissors-feather
Berlin, 2016
Scissors, feathers, and cotton thread
23 x 10 x 2 cm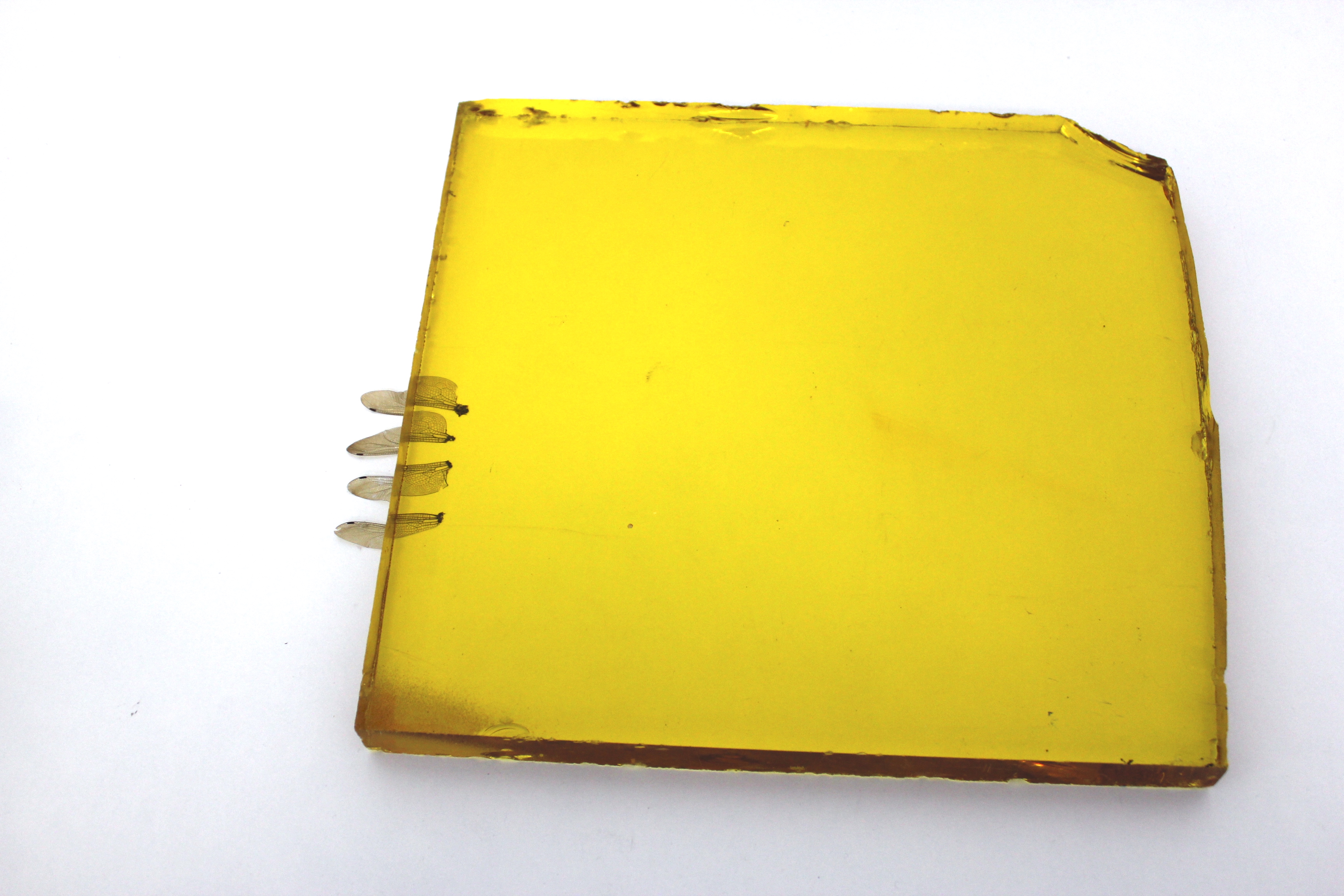 Glass and firefly's wings
Berlin, 2014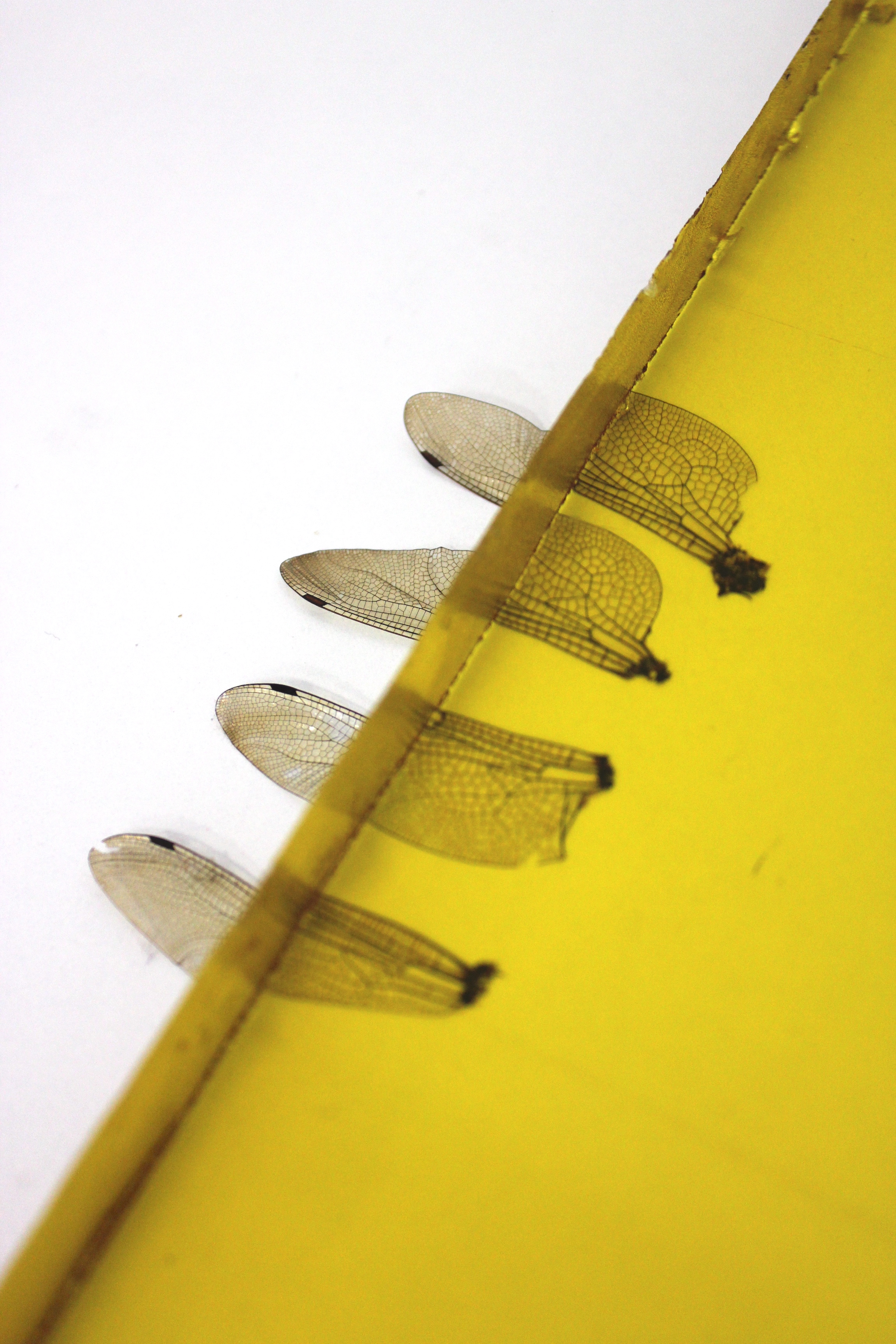 Reconstruction of a butterfly
Berlin, 2014
Berlin
Butterfly wing, entomological needles, and ink on paper
10 x 15 cm
Reconstructing birds
Canberra, 2000
Cockatoo feathers and copper wire
Front and back
Canberra, 2000
Feathers and wire cloth