Palafit
València, 2021
Project Caixaforum València, Spain
700 x 400 x 400 cm
stainless steel



Palafit is a sculpture located in a public space. It is an exercise in externalizing an intimate and profound feeling, a relationship with the land, with history, and with the urban strata that make up the silhouette of the city, of Valencia. It is located on the turquoise waters of the southern lake, in front of the Ágora building of the City of Arts and Sciences, which has housed the new Caixaforum in Valencia since 21 June.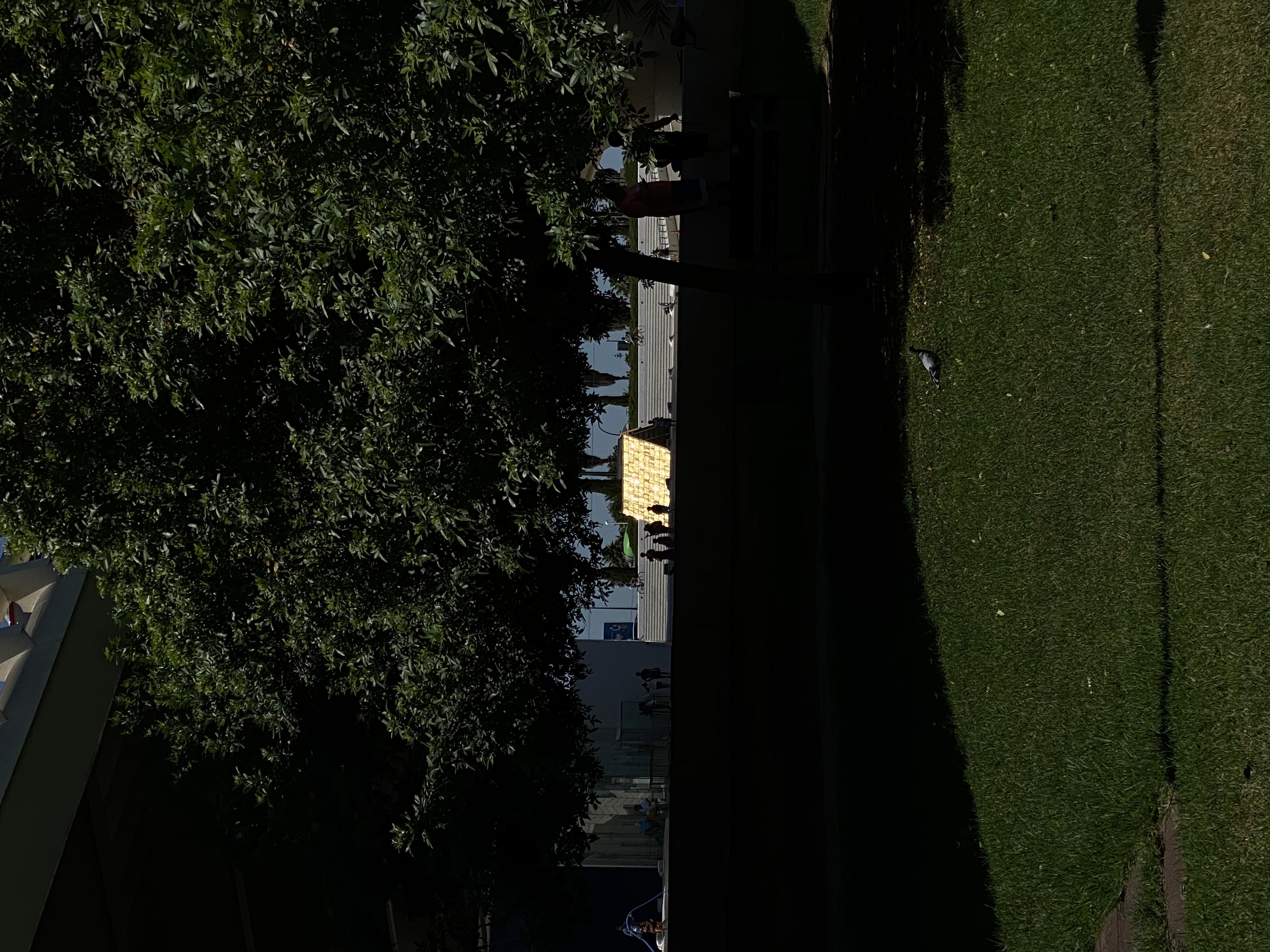 View from the Turia Riverbed Park
The sculpture has been positioned so that one side reflects the morning light and the other the afternoon light. In this way the sun activates the brightness of the two sides, accompanying the movement of the earth in its relationship with the sun. This phenomenon begins when the shadow cast by the cobalt-colored building is withdrawn and continues until the moment when the sun no longer touches it. At night it is black because it reflects the color of the sky. It has an opening at the top so that it can function as a sundial with its shadow. When the sunlight is at its highest point, and the shadow of the body is completely cast, the line of light that passes through this opening marks the axis of the sculpture and announces the highest point of the sun.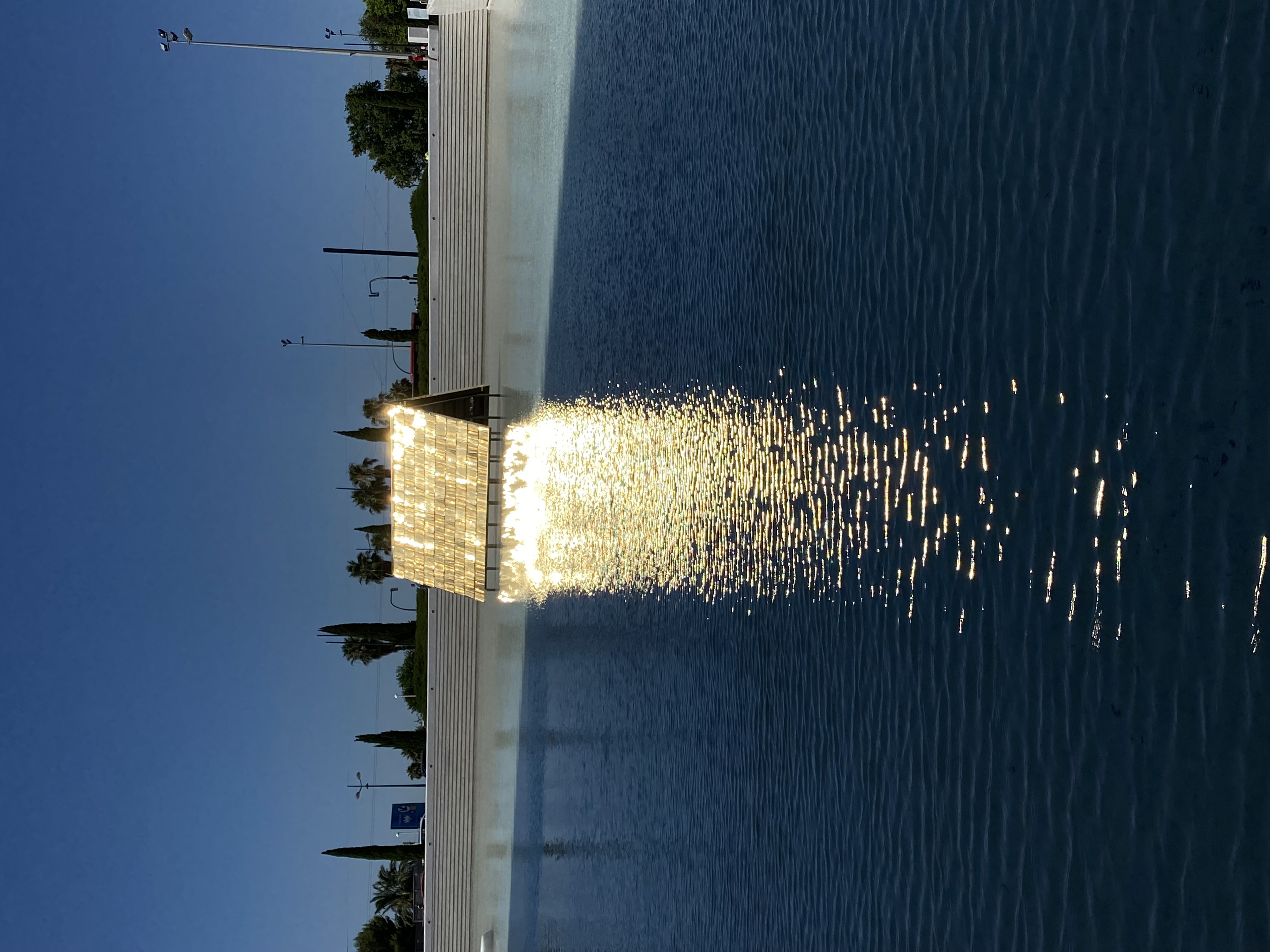 The sculpture reflects the sunlight on a June day at 11:00 am.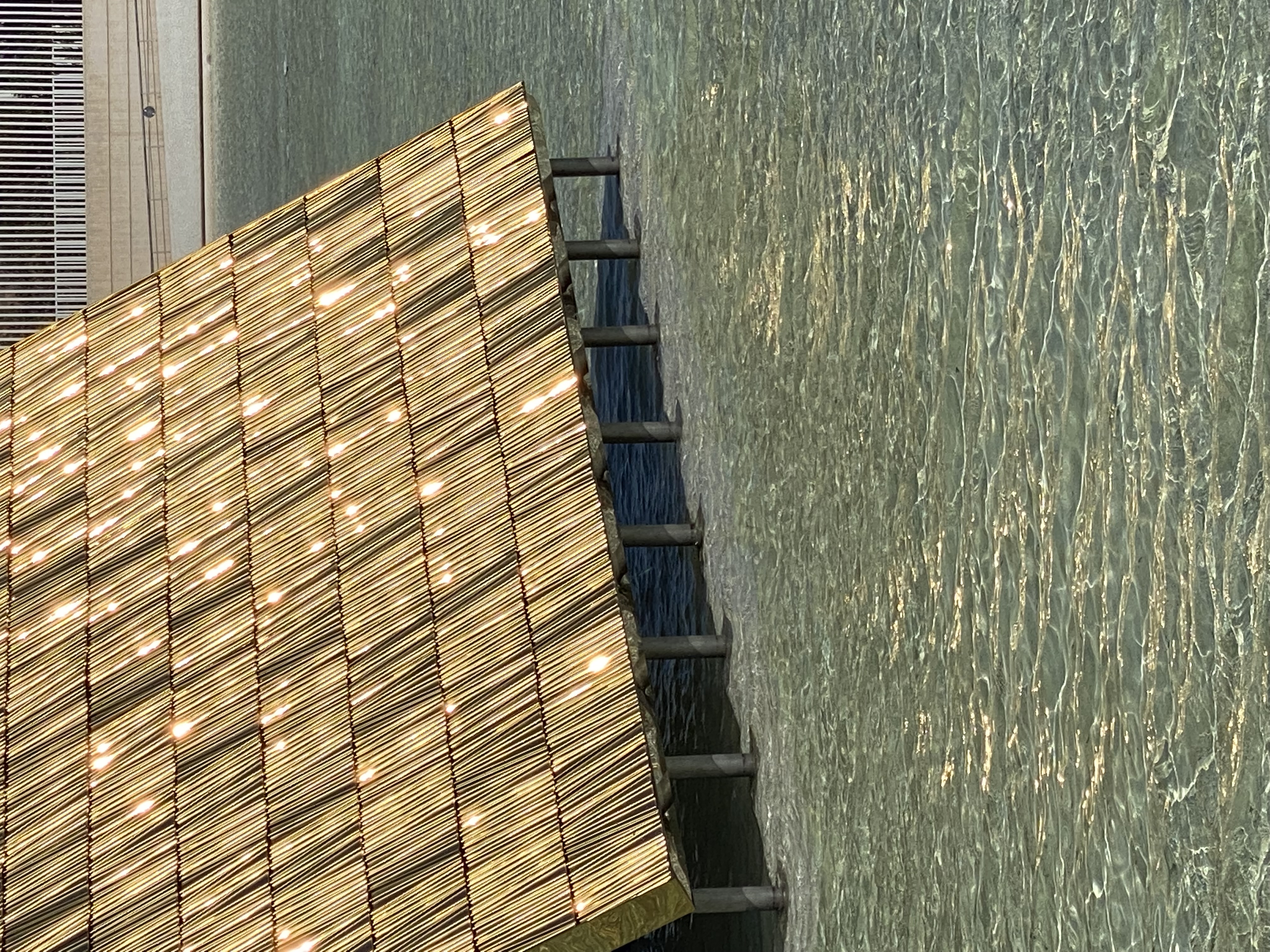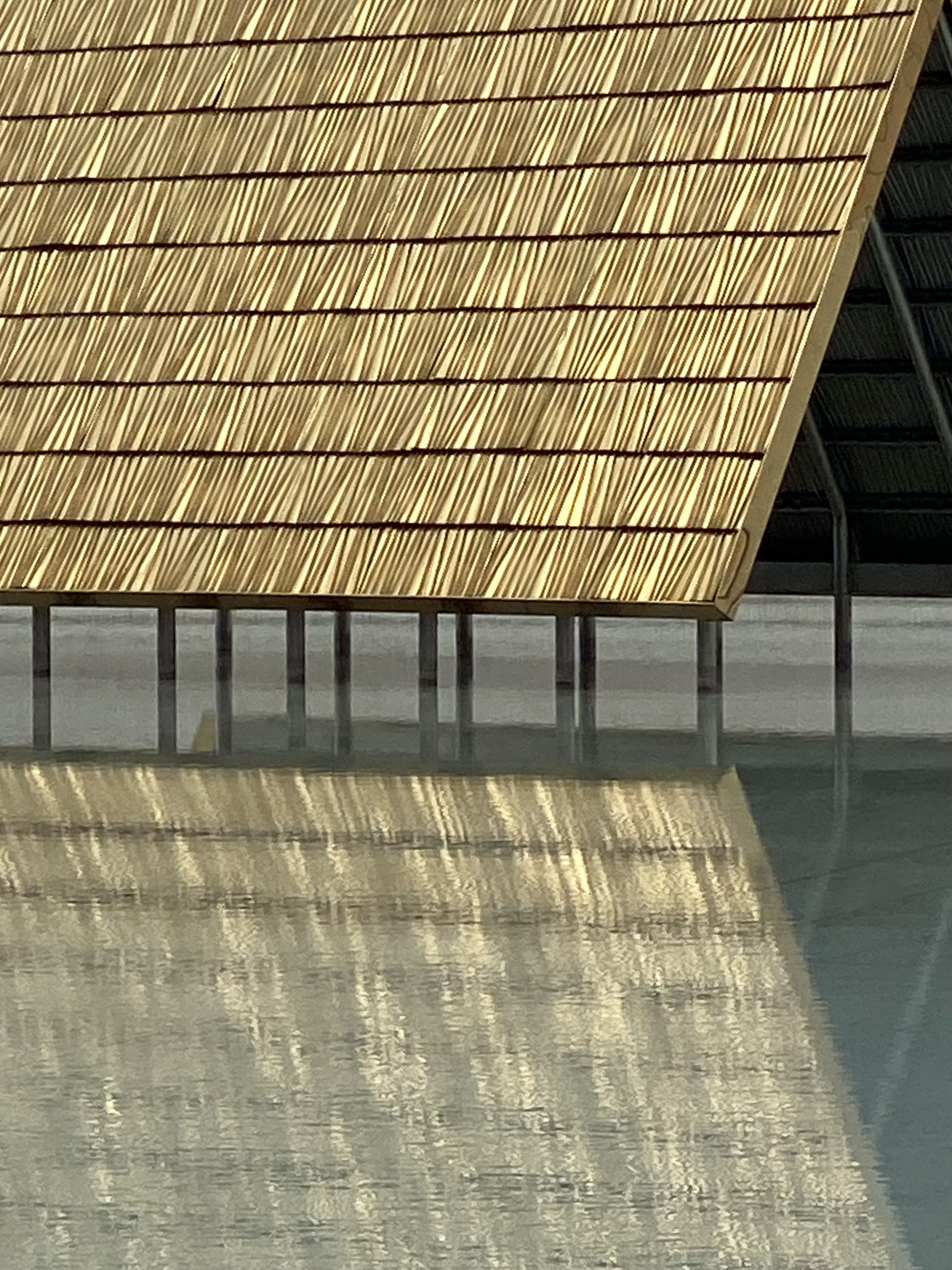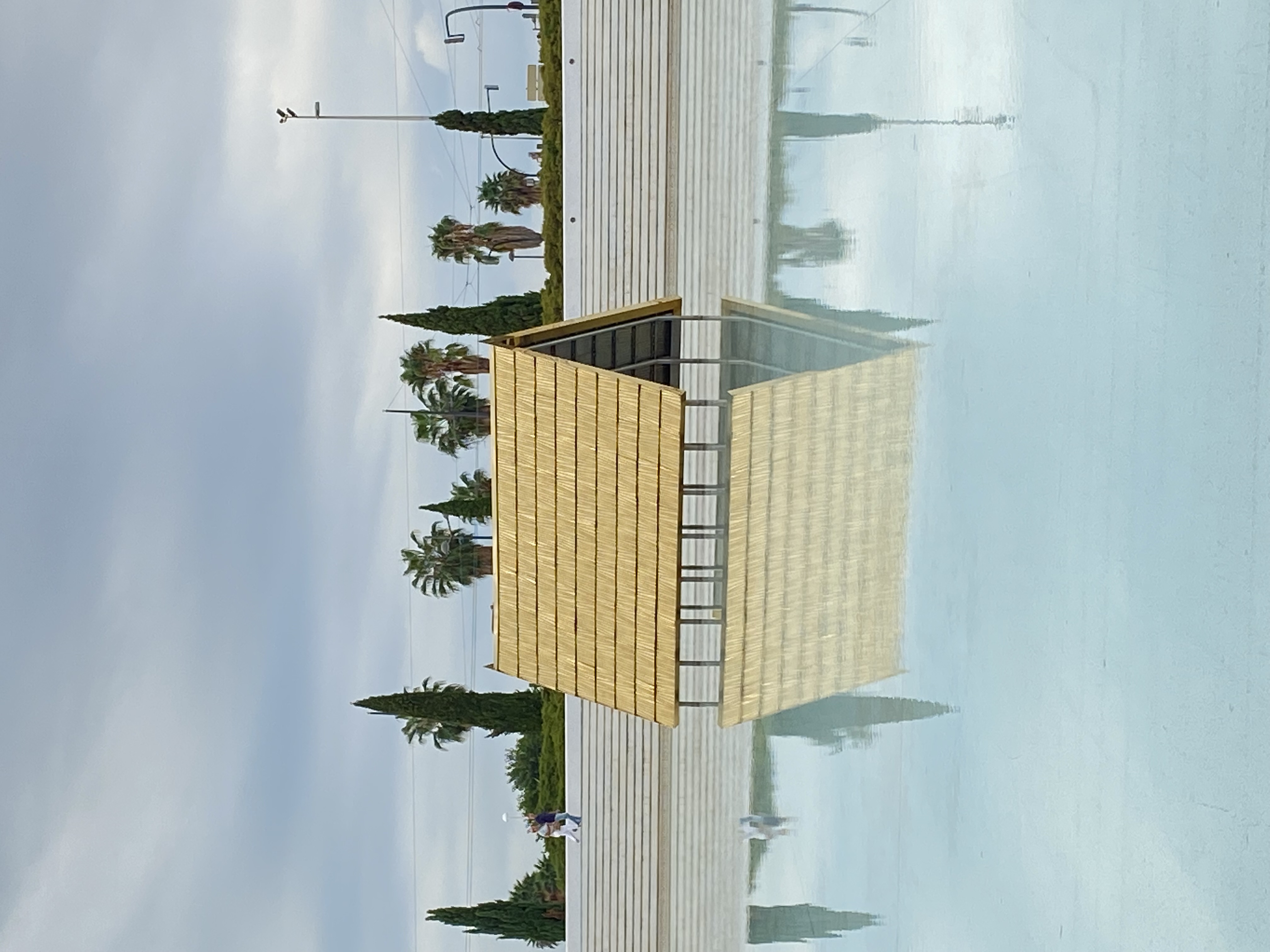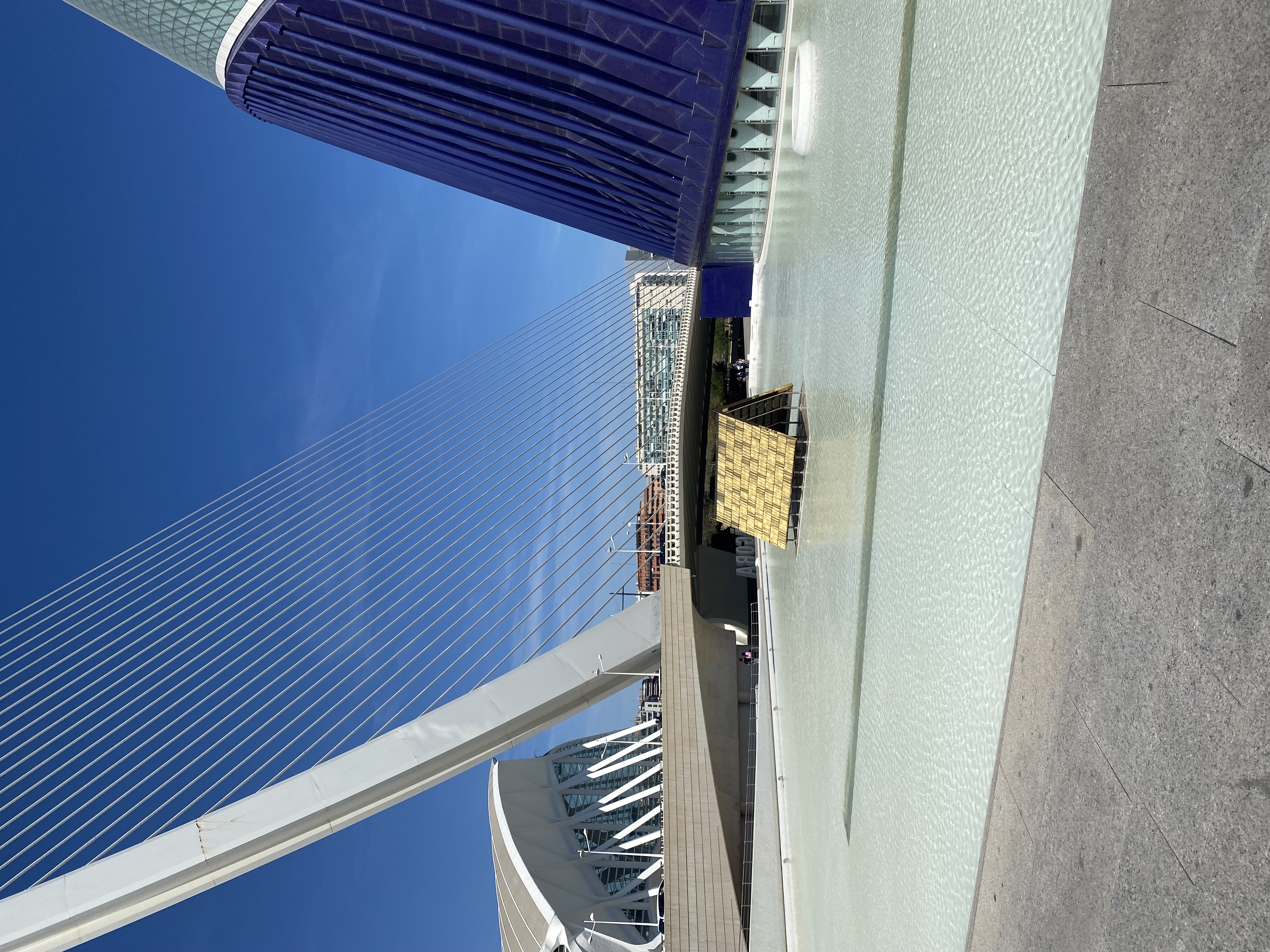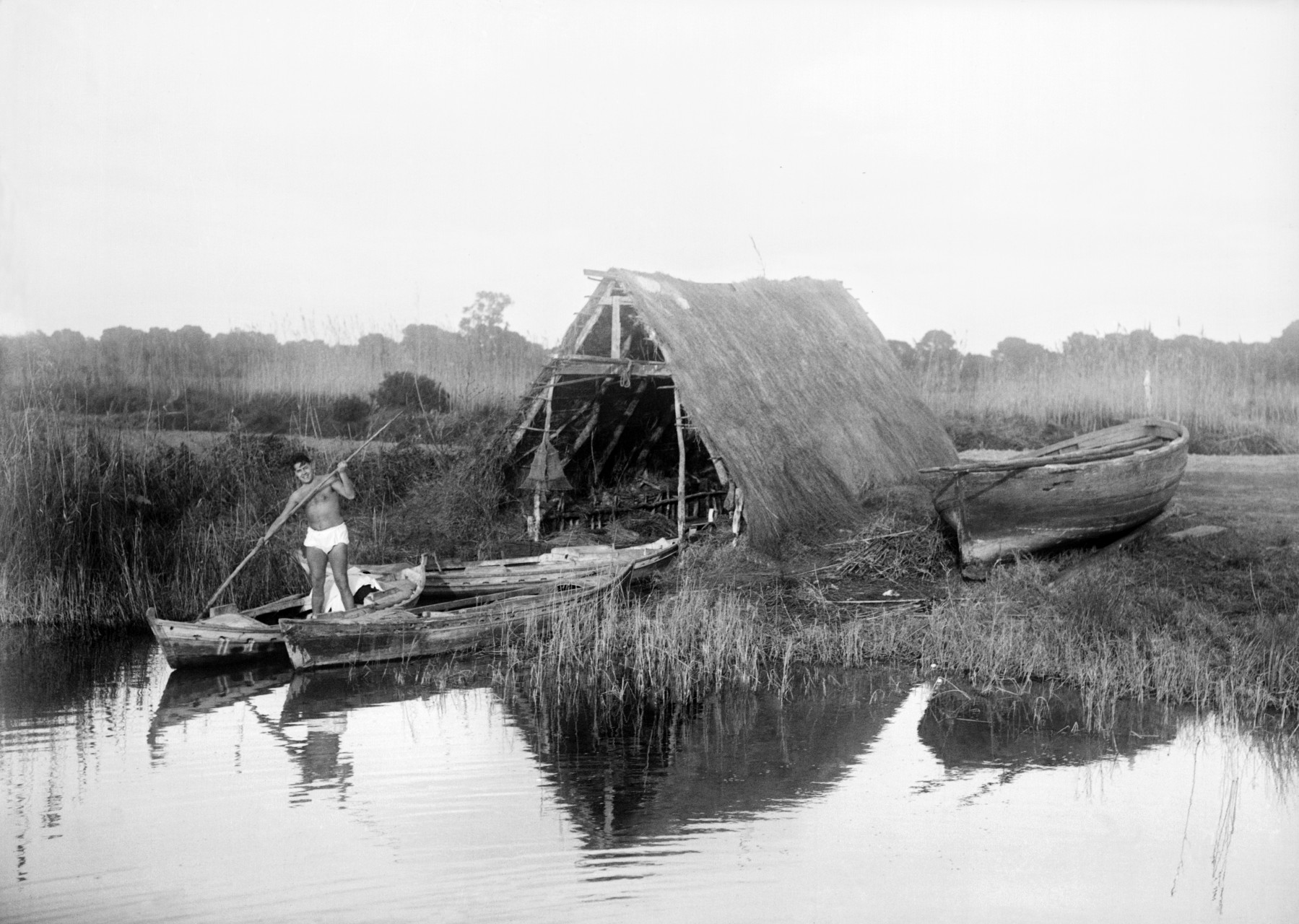 References to old photographs where you can see the Stilt Houses in El Palmar, Valencia.©
their authors
Sketch drawings of the sculpture
Berlin, 2020
Working on the project.
Weimar, 2021.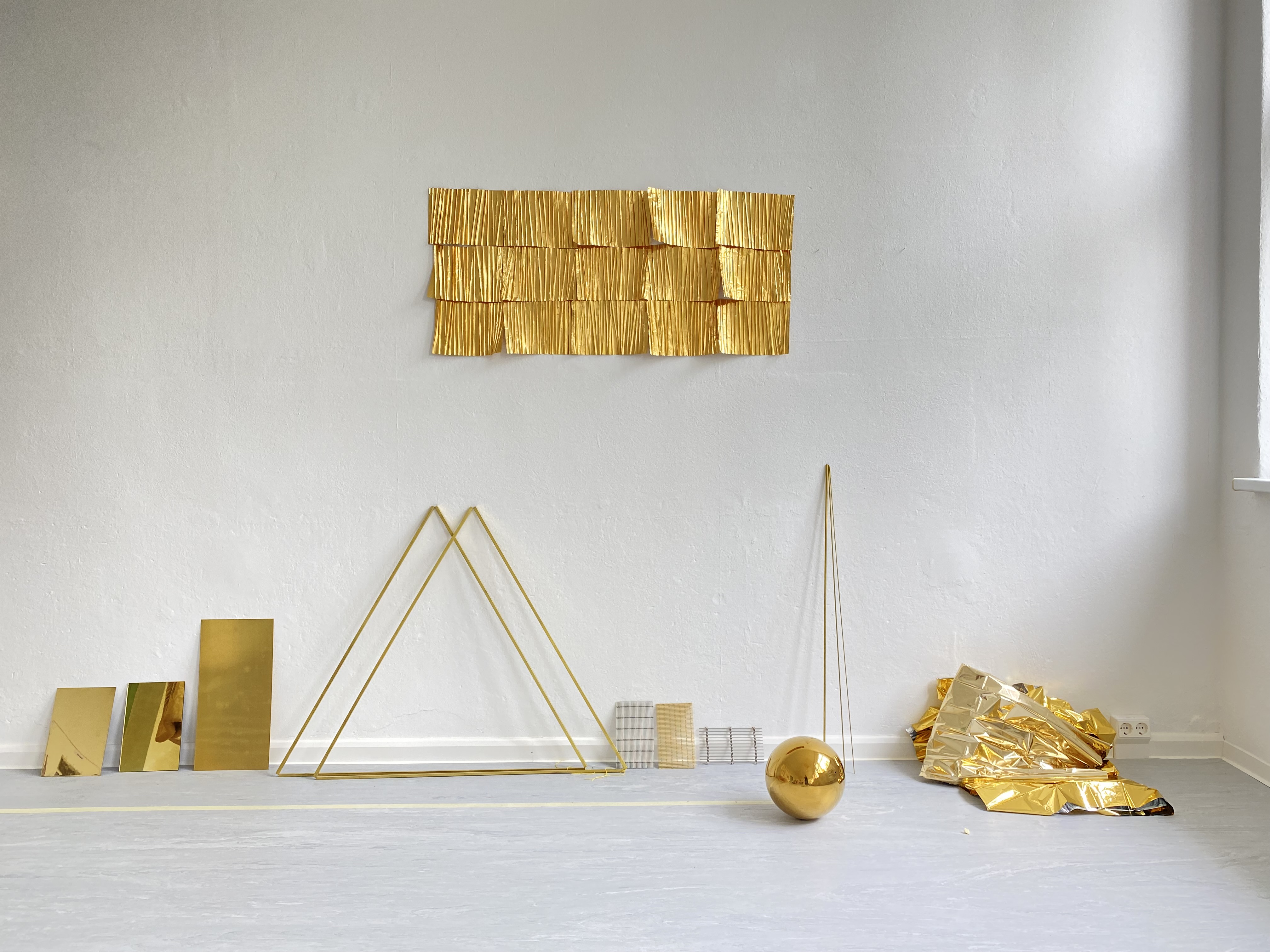 Working in the studio.
Berlin, 2021