Wind holders
1999-2013
Series of hand-woven sculptures with brass, copper, and silver metal threads.




I learned to weave at the age of seven, with a crochet needle, at my grandmother's side. A few years later in Australia, I became acquainted with the basketry work of the Aboriginal people, known as Dreamweavers. Seeing their work in the Museum of Contemporary Art in Sydney encouraged me to create the series of sculptures called "Vessels for the Wind", which I have been working on for the past 15 years.
All the sculptures start at a point and grow in a spiral until they occupy a non-predetermined volume. The elements I use are the hands, the hook, intuition, and time, as well as thread.
For me, weaving is an act of meditation, a way of being in silence while the movement builds an unpremeditated form. It is also like speaking quietly, repeating the same word, each time sounding the same but different. Mandala of time.
378.000,00 seonds of my life
Berlin, 2016
Brass.
250 x 250 x 250 cm
The largest example has a diameter of 2.5 metres. I used silver-lacquered copper wire, 61 spools, and a total of 378.000,00 seconds of my life. The difference in coloring on the surface of the piece responds to the different fractions of time I have used to make it.
Yellow sea urchin
2007
Carcaixent
Brass and glass, handwoven.
60 x 100 x 40 cm
DKV art collection
Abyssal fish
2011
Carcaixent (ES)
Glas and silver
Red Roja
2013
Berlin (DE)
Copper and silk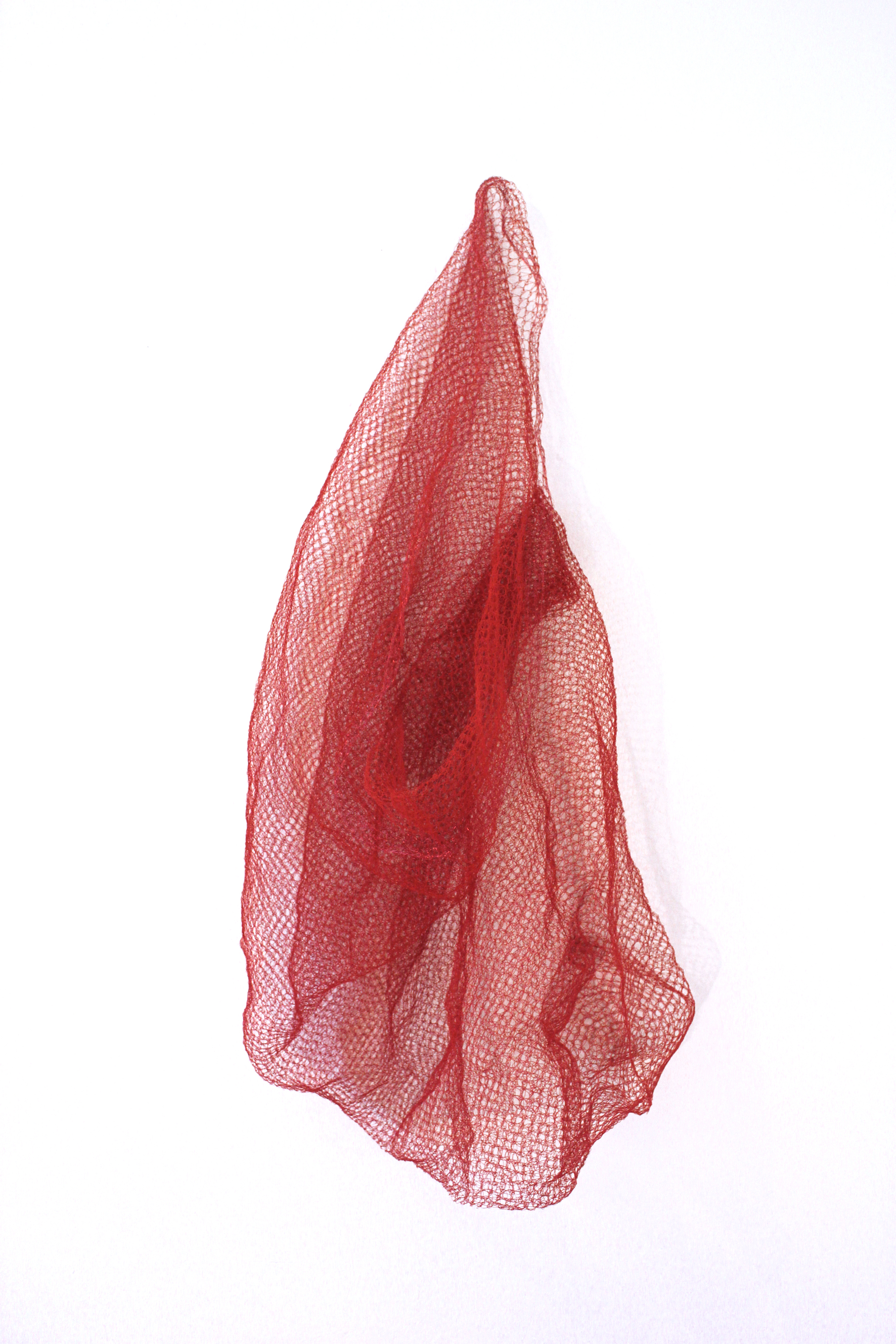 Air lily
2018
Copper and cotton
110 cm diameter
Handmade
Copper Basket
Copper and cotton
Handmade
Blue Basket
Painted copper and glass
Handmade